GENERAL CONTRACTORS - BUILDERS ARCHITECTS - DESIGNERS

COMMERCIAL AND RESIDENTIAL

RH MOISTURE TESTING SERVICES

VILAAVAILABLE FOR ALL FLOORS

COMPLETE CONCRETE RESTORATION

STAINS - DYES - INTEGRAL COLORING

AIRBRUSHED STAIN / ACRYLLIC FLOOR DESIGNS

METALLIC REFLECTOR FLOORING

JOINT FILLING  AND CAULKING              

STAMPED CONCRETE RESTORATION 

PRESSURE WASHING AND SEALING

TRI STATE STRUCTURAL

773-341-6950

Certified Installer Architectural Concrete Overlaysadd text.

CHICAGO'S #1 CONTRACTOR FOR THE ARCHITECTURAL FINISHING OF ALL CONCRETE SURFACES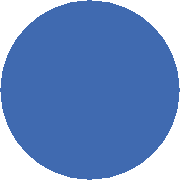 ARCHITECTURAL SPEC FINISHING OF ALL CONCRETE SURFACES

CLICK LOGO TO VISIT US ON FACEBOOK

CLICK LOGO TO SEE OUR CURRENT AND PAST PROJECT PHOTOS

CALL US TODAY

773-341-6950

NEW FLOOR SYSTEMS FOR 

SPRING 2016

VERTICAL CONCRETE WALL SPRAY ON COATINGS

 CALL TODAY

ADD COLOR AND TEXTURE TO YOUR VERTICAL CONCRETE SURFACES

As we close out construction season 2014, we look forward with great enthusiasm to 2015. But work dosnt stop just because it has turned cold. If you have a design build project for the upcoming year, a late year project to wrap up or a spur of the moment need, GIVE US A CALL

Our commitment to quality, professional installation standards and your complete satisfaction are a constant goal for all of us at TRI STATE STRUCTURAL and MIDWEST INDUSTRIAL FLOORS.

This our promise!

Joe Hackl

CEO / President